Barney's Beanery - NepTune Installation Profile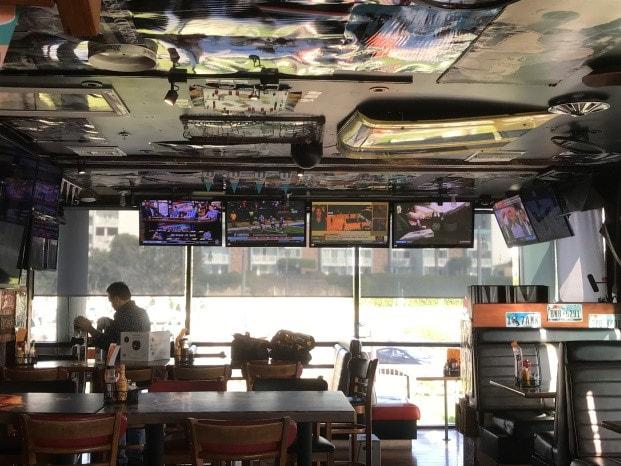 I went in to Barney's Beanery located on the Famous Redondo Beach Pier to watch the world series. Barney's Beanery is what typifies Southern California at its best.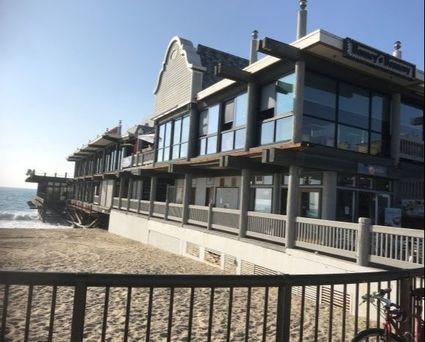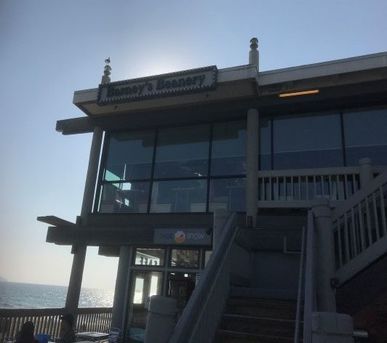 Barney's has TVs everywhere and a fun atmosphere with classic rock playing through a very nice sound system.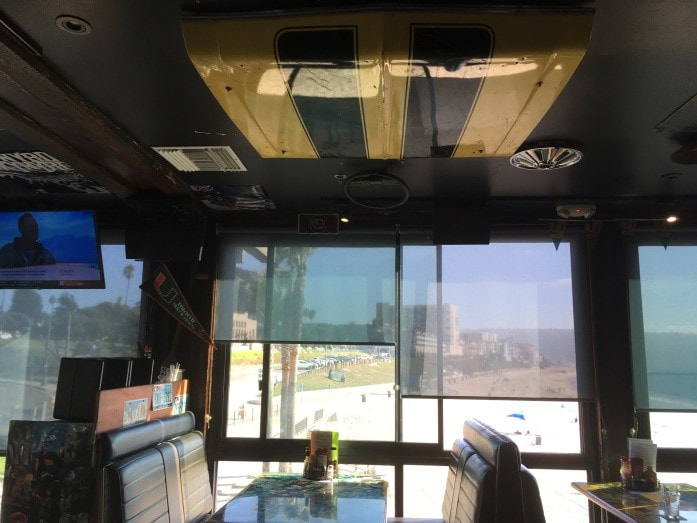 The only thing was where I was seated, it was difficult and hard to hear the game and the announcer with any definition or intelligibility despite having 6 speakers all around me. The existing sound system uses well-known quality products and has speakers pointed every which way to cover tables and booths. While the sound system achieved its goal, it occurred to me that ONE single OWI NepTune speaker placed in the middle of the area would solve this problem and provide the intelligibility needed.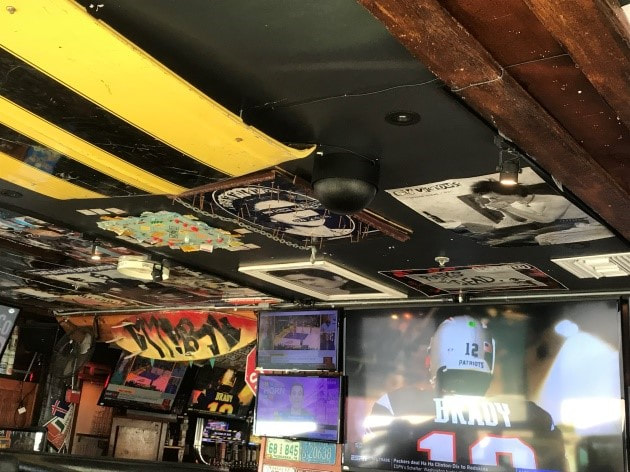 OWI installed one single 360-degree Black NepTune speaker to see if the bar would get a better audio distribution result from the one speaker over the 5 current speakers in the same area.
For the quick change to the system we merely grabbed one 8 ohm speaker line and put the NepTune as close to a central location in the area. This area covered 7 booths and 2 tables in front of the large flat panel to watch sporting events.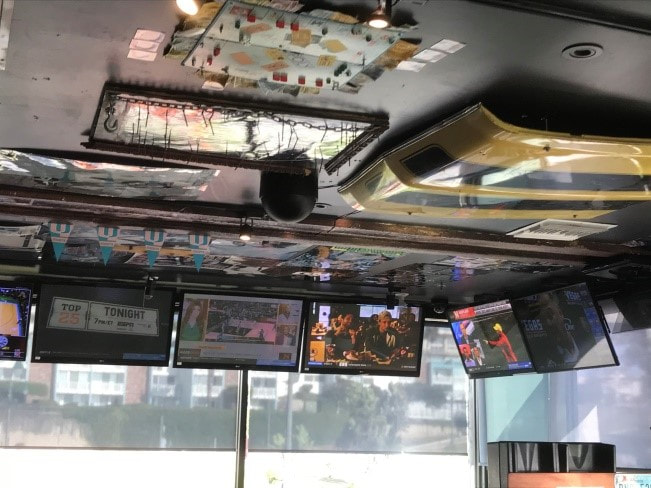 The room now has better definition for music and intelligibility for watching the game and keeping track of the action.
Because of the speaker design and layout, every seat in the area is now a good seat to enjoy whatever game is broadcast and hear it clearly without increasing the overall sound volume.